Welcome to my home page! Here is a small collection of links to my creations, to those connected to me, and to locations I find inspiring.
creations
Articles, contemplations, etc.. This is the area I try to update regularly.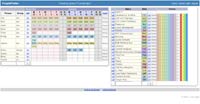 I wanted to be able to "paint schedules for projects using a palette of people", and this was the result. It is at an experimental level, but it is solid enough for you to try it and let me know what you think. I would like to build further on this idea.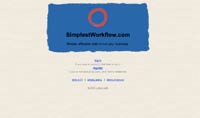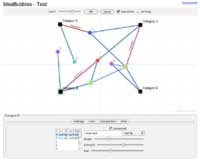 This is a visual tool for brainstorming and sorting out ideas. It uses a physics engine to model the connections between ideas. You can attach text to each node and each connection, and adjust the strenth of each connection. Points can be fixed in space, you can set colors of points and lines, and so on. To set up a new space to experiment with you just type in a name.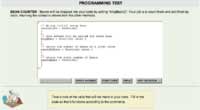 Test your JavaScript skills! I had wanted to write a programming test to give to prospective hires for some time. One weekend I wrote this. I haven't given it to any new hires yet, though. It isn't even connected to a server for grading yet. It does pose questions that require some reasonable depth of thought, and the problems were fun to devise - 'bean counter', 'code your way out of a paper bag', 'heirarchical haystack', etc...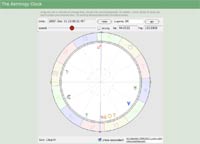 A simple solar system model with an Astrological slant. It shows an astrology chart, but you can drag the planets around to change the time. It has a logarithmic time slider that lets you spin it forward or backward in time. You can enter the date and location, too, of course.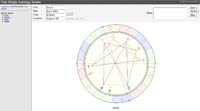 This is a very simple system that lets you file away birth information. The login is optional so that you can experiment with the data entry, time zone lookup and geocoding, which was what I primarily focused on. There are no interpretations yet.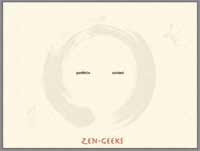 Working toward the ideal of simplicity. Connor and I were talking one evening about the ideal of simplicity in web design, and I came up with a rough sketch. A month later I turned it into a more or less "real" web site. It is missing the portfolio, but you can see where I'm headed with it.
Wish granting web site. I had fun writing the description of how it worked. The inspiration was a combination of recognizing that by stating one's intentions they really do flow outward into the world in a more conscious way than if you hadn't, and that it feels positive trying to describe such things.
collaborations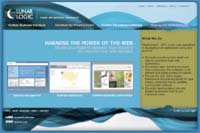 Lunar Logic is the company I started in 1996 and sold in August of 2008.
A project to teach the impact of global climate change. This started as a conversation with my brother, which turned into a meeting with him and some of his colleagues at SDSU, and then turned into a project that LL turned into what you see here: a google mash-up that simulates sea level rise in response to various carbon emmision scenarios.
A Flash programmer built the user interface and I built the puzzle generator. I'm trying to generate increasingly difficult puzzles and work out the logic behind their solution.
people
David Lipson is my brother, and a professor of Biology at SDSU. We (LL) built a web site for him with the hope of being asked to build similar web sites for other professors.
Kim is my sister in law, and she paints very cool cityscapes.